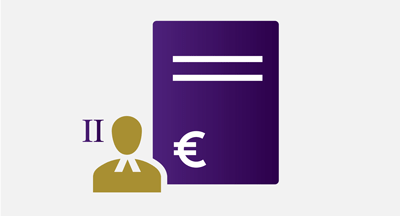 On 24 April 2017, the court in Rotterdam quashed on appeal the fine that the Dutch Authority for the Financial Markets (AFM) had imposed on Mr van der Bruggen in 2015. The fine was €500,000.
States of the legal proceedings

Fine imposed
Objection
Appeal
Further appeal
Submitted
Decision rendered
Submitted
Decision rendered
Submitted
Decision rendered

02-12-2015
09-12-2015
07-06-2016 1
06-07-2016
24-04-2017 2
02-06-2017 3
1) The AFM ruled, stating its reasons, that the objection to the decision to impose a fine was unfounded.
2) The court ruled that there were grounds for Mr van der Bruggen's appeal, annulled the AFM's decision on the objection and revoked the decision to impose a fine.
3) The AFM has lodged a further appeal.
On 2 December 2015, the AFM imposed an administrative penalty of €500,000 on Mr van der Bruggen; according to the AFM, his role as the actual manager meant he was responsible for Royal Imtech N.V. (hereinafter "Imtech") failing to publish price-sensitive information in good time.
According to the court, the AFM failed to demonstrate that Imtech should have assumed that the funding of the project would be endangered and that Imtech should therefore have made that risk known. The court's opinion is that there was no information that would have affected the prices that Imtech should have made public.
The AFM has removed the earlier press release, the decision to impose a fine and the ruling on the objection from its website.
For communications questions, please contact the AFM spokesperson Michiel Gosens on +31 (0)20-7972771 or michiel.gosens@afm.nl.