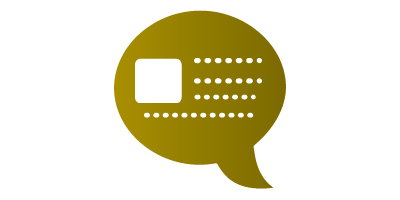 Ask a bunqer what bunq is, and they'll tell you it's an IT company with a banking authorisation, facilitating person-to-person payments instead of account-to-account payments. It develops new applications and services driven by market demand. A recent example: customers can now approve direct debits by means of push messages on their smartphones.
This summer saw the release of a book on the establishment of bunq: an inspiring story, which in my opinion did not get the attention it deserved – and that's why I'm keen to mention it here.
"It's wonderful to see how Niknam, with his clear vision about what the new bank should look like and his relentless drive, managed to get if off the ground with the help of his group of highly motivated staff in November 2015."
Breken met Banken ("Breaking with banks"), by Siebe Huizinga, tells the story of how bunq was founded by IT entrepreneur Ali Niknam from July 2012. It's wonderful to see how Niknam, with his clear vision about what the new bank should look like and his relentless drive, managed to get if off the ground with the help of his group of highly motivated staff in November 2015. As a supervisory authority we could learn a lot from this multi-year journey: the authorisation application process played a significant role in bunq's foundation – and not always in a positive sense. The process was insufficiently transparent and too lengthy, and Niknam and bunq too often did not know what to expect.
However, the book is not a complaint against the authorisation process, and it actually emphasises the importance of adequate monitoring, banking authorisations and market regulation. We share this perspective, of course. We have learned a lot from the bunq process, and have committed ourselves to making our processes more transparent and efficient. We aim to accommodate innovative financial enterprises to a far greater extent. This is why, together with the AFM, we have set up the InnovationHub to support market operators that seek to market innovative financial services or products but are unsure about the rules.
Thanks in part to the insights gained from the bunq authorisation process we are able to take these steps. And we believe they are crucial. Innovation is essential to maintaining a healthy market economy. Only by innovating constantly can businesses continue to meet consumer demands.
To better accommodate innovation in the financial sector, we need the insights and experiences of start-ups. This will allow us to continue improving and adapting our processes to the changing times.
Security
It's good to see that Ali Niknam stresses the importance of banking authorisations, even though his own authorisation process took so long to complete. He mentions the deposit guarantee scheme as something of added value in this regard, providing security to customers. He also stresses bunq's independence arising from its authorisation as a bank: it doesn't need other banks to be able to offer the full array of banking services to its customers.
As a supervisor, however, I would like to mention another very important element: the element of security, and confidence in the financial sector. It is essential that we safeguard this.
Naturally we will be facing dilemmas sometimes, because accommodating innovation and ensuring that the system is secure at all times are objectives that are related but do not necessarily match. It is important that we have a clear overview of the activities of innovative parties, allowing us to make balanced considerations.
We are learning, and we are willing to learn more, so we're inviting you to get in touch. Together, we can ensure an innovative, secure and reliable sector.
Let us know what you think
Please share your questions and comments on our InnovationHub. We welcome your feedback!
Olaf Sleijpen (born 1970) has been Supervision Policy Division Director since May 2015 and is responsible for FinTech and innovation at De Nederlandsche Bank (DNB). From January 2011 to April 2015, he was Division Director for Supervision of Pension Funds and Investment Firms. Since 2007, he has been a professor holding an endowed chair in European Economic Policy at Maastricht University.
From 2008 to 2011, he was Director of Institutional Clients at APG Groep N.V. and a board member of Cordares Holding N.V. In the period 2004-2008, he held various board positions at Stichting Pensioenfonds ABP. From 2001 to 2004, he was an advisor to the then President of the European Central Bank Wim Duisenberg.