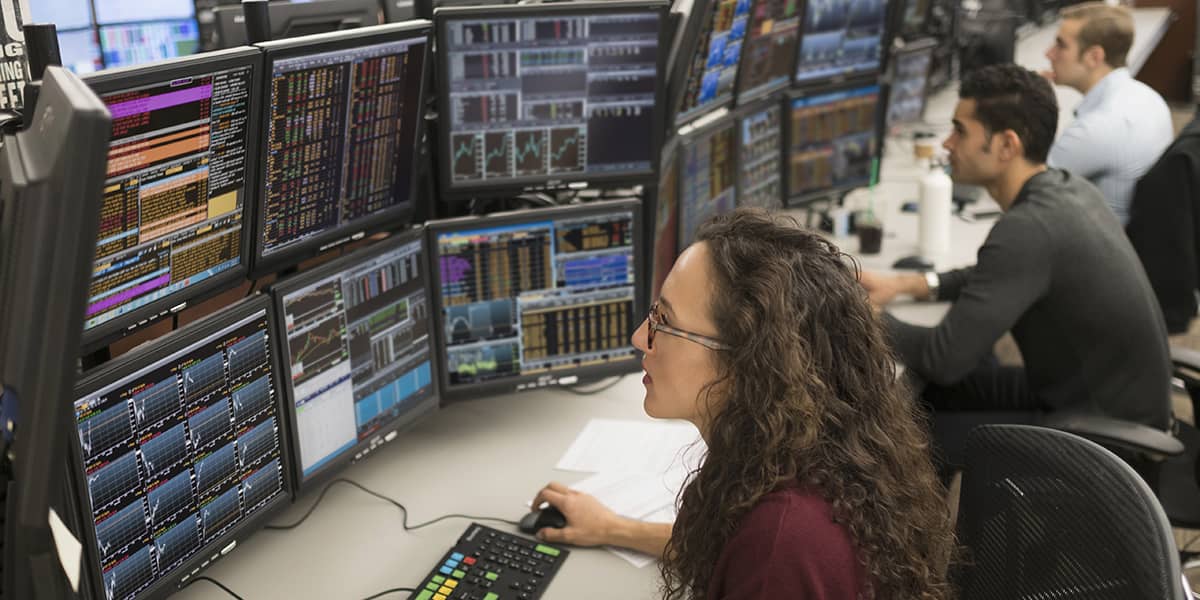 An ever clearer picture of the capital markets is emerging
The developments in the capital markets will also ensure healthy markets in the long term. Amsterdam's role in the European capital markets is growing. There is more trade in the Netherlands and there are more types of financial assets. That said, there are also some aspects that require attention such as SPACs, the use of algorithms and the volatility in the energy market. This is evident from the 'State of the Capital Markets 2022' report published by the Dutch Authority for the Financial Markets (AFM) on Wednesday, 9 November. This is the first time that the AFM has provided such an overview of the state of play in the capital markets.
In the report, the AFM sets out the developments concerning equity, fixed income and commodities over the years. Hanzo van Beusekom, AFM executive board member: 'The growing use of data is giving the AFM an ever clearer picture of the capital markets. We need good data if we are to expand our data-driven supervision. The data supplied by market operators enables the AFM to achieve its mission to promote fair and transparent markets.'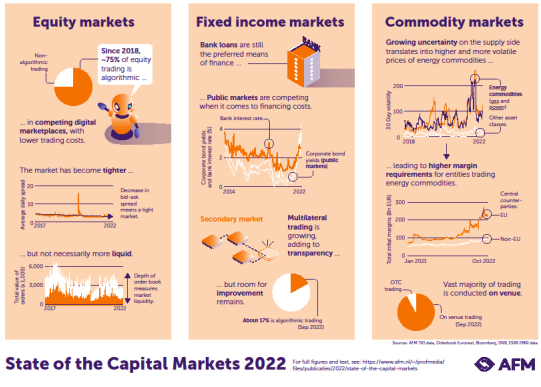 Journalists may contact Maarten Dijksma, AFM spokesperson, on +31 (0)6 11340281 or at persvoorlichting@afm.nl.

Contact for this article
Would you like to receive the latest news from AFM?
Subscribe to our newsletter, we will keep you up-to-date.