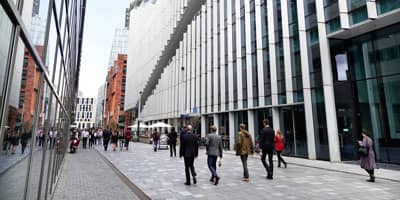 AFM advocates meaningful transparency and introduction of a consolidated tape
The European Commission (EC) has started revising the MiFID II/MiFIR regime. Following on from its earlier recommendations, the Dutch Authority for the Financial Markets (AFM) advocates the introduction of a consolidated tape for equity and bonds. The AFM also recommends working towards meaningful transparency in the capital markets.
In brief
Revised recommendations of AFM for MiFID II/MiFIR revision
Transparency in capital markets that is more in line with the current market structures and trade protocols
Introduction of consolidated tape for equity and bonds strongly recommended
In anticipation of upcoming amendments to the current MiFID II/MiFIR regime, the AFM is proposing a number of recommendations in relation to the MiFID/MiFIR transparency framework. The goal is to achieve more efficient pricing and capital allocation, early identification of risks to financial stability, and greater market integrity. The recommendations focus specifically on equity, derivatives and bonds markets and on levels 1, 2 and 3 of the legislation.
Meaningful transparency
Transparent and liquid capital markets are essential for efficient pricing, both for issuers, market participants and investors. As regards the revision of the MiFID II/MiFIR regime, the AFM advocates more targeted and meaningful transparency for investors, market participants and supervisory authorities. In this context, more consideration must be given to the specific characteristics of the various market segments, market participants and the type of instrument, such as equity, derivatives and bonds. In addition, the AFM remains in favour of conducting as many transactions as possible on transparent multilateral platforms where these transactions are suitable for that purpose.
In the report, the AFM puts forward a range of proposals for simplification of the MiFIR transparency regime, essentially limiting transparency waivers and deferrals to the size of the transaction only.
Consolidated tape
Transparency is important in ensuring that markets are fair, sound and efficient. This is why the AFM strongly advocates the implementation of a real-time consolidated tape for equity and bonds. A consolidated tape will result in less fragmented price information, as well as other information, in the European markets. It will also help in creating a real European Capital Markets Union and will improve opportunities for monitoring execution quality (best execution) for market participants and investors.
Journalists may contact Maarten Dijksma, AFM spokesperson, on +31 (0)6 11 34 02 81 or at maarten.dijksma@afm.nl.
Contact for this article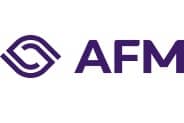 Would you like to receive the latest news from AFM?
Subscribe to our newsletter, we will keep you up-to-date.