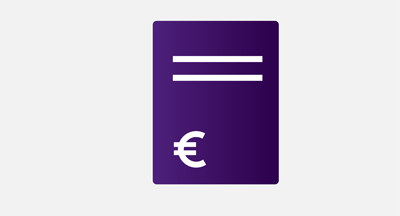 On 8 October 2018, the Dutch Authority for the Financial Markets (AFM) imposed an administrative fine of €165,000 on Ernst & Young Accountants LLP (EY). EY performed statutory audits for clients in 2015 and 2016, while other services were performed within the EY network for several of these clients at the same time. Such a concurrence of audit and advisory services is not allowed and may prevent the audit firm from rendering an independent audit opinion.
Preventing conflicts of interest
Issuing an independent opinion is the core task of the auditor. The auditor verifies whether the financial reporting gives a true and fair view of a company's financial position and result. In the case of audits of the financial statements of a public interest entity, such as listed companies, banks and (re)insurers, the audit firm is not allowed to perform other services in addition to the audit. Combining a statutory audit with tax or legal advice, for example, or with the provision of services that themselves are ultimately subject to the statutory audit, jeopardise the independence of the auditor. EY violated this rule in financial years 2015 and 2016 in four of the audits it performed.

Violation of independence rules
We have found that in the period from 16 June 2015 up to and including 21 March 2016 and from 28 April 2016 up to and including 7 March 2017 EY performed four statutory audits that involved impermissible concurrence with other services. This jeopardised the independence of EY.

Amount of the fine
The AFM imposes a fine of€165,000 on EY. A constructive attitude on the part of EY and the measures implemented by EY to prevent new risks of prohibited concurrence of services were taken into account in the determination of the amount of the fine. EY has improved its internal procedures by including these incidents in its internal training programme and by adjusting its IT systems. The fact that EY refunded a significant part of its earnings from the non-audit services to the clients involved was also taken into consideration.
Status
Parties concerned can request a judicial review of the AFM decision.

States of the legal proceedings

Fine imposed
Objection
Appeal
Further appeal
Submitted
Decision rendered
Submitted
Decision rendered
Submitted
Decision rendered

08/10/2018
If you have questions or complaints, you can contact the AFM's Financial Markets Information Line: 0800-5400 540 (free of charge).
Journalists may contact Daniëlle de Jong, AFM Press Officer, on +31 (0)20-797 2129 or danielle.de.jong@afm.nl.