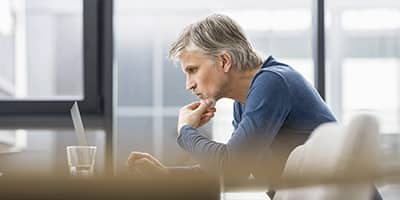 Disclosure is necessary, but not always sufficient to allow consumers to make a well-balanced decision, the Dutch Authority for the Financial Markets (AFM) and the Australian Securities & Investments Commission (ASIC) conclude in a joint report. They call on policy makers, firms, and other supervisors to use the case studies to think about how disclosure can contribute to strengthening the position of consumers.
The AFM and ASIC analysed different studies on disclosure, including studies on prospectuses, pension information, and the mandatory credit warning.
Disclosure must compete for consumer attention
The supervisors note that information is an important prerequisite, but not by definition sufficient to enable all consumers to make suitable financial decisions. The supervisors point out that:
Disclosure does not solve the complexity in financial services markets
Disclosure must compete for consumer attention and influence
Warnings are not always effective
One size does not fit all – the effects of disclosure are different from person to person, and situation to situation
Research into effects of disclosure is important
Disclosure can and does contribute to better financial markets. For example, because it encourages firms to offer products that are easily explained. And some consumers are indeed aided by disclosure in making financial decisions. Therefore, it makes sense to explore in which form disclosure works best, and for whom.
Effective interventions
Disclosure is one of the instruments for promoting fair and transparent financial markets. Other instruments open to a financial conduct authority include fines, instructive conversations on compliance with standards, and supervision of product development.
Hanzo van Beusekom, acting chair of the AFM: 'Supervision is not a fixed formula. We continuously monitor whether problems in the financial markets are actually resolved by the instruments we employ. We always want to be as effective as possible. We call on firms to put their customers' interests central, not only by providing disclosure but also in other ways.'