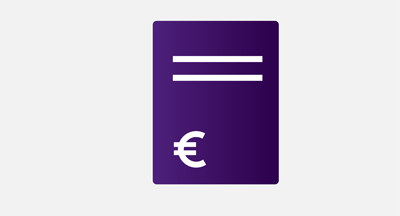 On 25 July 2018, the Dutch Authority for the Financial Markets (AFM) imposed an order for incremental penalty payments on Miscanthus Green Power B.V. (Miscanthus). Miscanthus has failed to comply with requests for information from the AFM, which requires this information to be able to determine whether the law is being broken. Miscanthus changed its name to Pecunia Assetmanagement B.V. effective as from 1 August 2018.
Obligation to publish a prospectus
Miscanthus may have offered securities to consumers or continue to offer these in which connection consumers have the option of purchasing shares and thus participate in an investment project. Pursuant to the Financial Supervision Act this is not allowed without a prospectus that has been approved by the AFM. The AFM requested among other things copies of offer materials and agreements so that it is able to determine whether this statutory obligation is being complied with.
Miscanthus failed to provide part of the requested information within the term set. Miscanthus has therefore been obliged to pay penalty payments since 9 August 2018. The penalty increases by €5,000 subject to a maximum of €50,000 for every day Miscanthus Green Power fails to comply with the order that was imposed. The AFM has not yet received this information.
What is an order for incremental penalty payments?
An order for incremental penalty payments is an instrument that is used to instruct or order a company or person to perform or cease performing a certain act. A sum of money must be paid if the order is not complied with within the term set. If this is the case, the AFM attempts to obtain information that is needed to perform an investigation into a possible violation.
If you have questions or complaints, please contact Yolanda Bieckmann, AFM Spokesperson, via +31(20) - 797 2435 of yolanda.bieckmann@afm.nl.