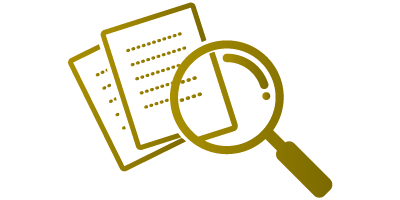 Mortgage providers could help their clients even better when they encounter payment problems. This became evident from the investigation performed by the Netherlands Authority for the Financial Markets (AFM) into the services provided by mortgage providers in case of payment problems involving mortgages.
The so-called 'mortgage barometer' of the Dutch Credit Registration Bureau (BKR) showed in April 2015 that 112,000 Dutch households are encountering problems with paying their monthly mortgage costs on time. And the number of households encountering financial problems is still growing. A large number of households also has a negative equity risk, because the mortgage exceeds the value of their house. These problems have a major impact on people's daily life and wellbeing. The AFM considers it important that people who are in financial trouble get a grip on their situation. Insight is the first step towards a solution. The AFM investigated how mortgage providers help their clients avoid payment arrears and what solutions they offer.
Insight required
The AFM investigated 72 client files with payment arrears exceeding three months. Files of clients with shorter payment arrears were not assessed. It became evident from the investigated files that mortgage providers often have insufficient insight into the cause of the payment arrears as well as the client's financial situation, or only acquire this insight at a later stage. Without this insight, it shows to be difficult to obtain the correct diagnosis and offer the client a suitable solution. Providers focus primarily on collecting the payment arrears and less so on searching for a lasting solution. Better insight also allows clients to get a better grip on the financial situation.
What could providers still improve on? Firstly, a sound analysis of possible payment risks. Based on that analysis, providers and clients can open a dialogue and together search for solutions. A few mortgage providers appear to have a clear picture of the risks and take action towards their clients in a proactive manner; a good example for other providers.
Communication with clients
The AFM has a positive opinion about the communication of part of the mortgage providers, which is clear, less legal and not threatening by nature. Written communication towards clients generally still leaves room for improvement, however. It is a positive development that some mortgage providers provide their clients with support and information to resolve the problems.
Qualitative investigation
The qualitative investigation was performed at twelve mortgage providers that jointly hold a market share of approximately 80%. The AFM investigated six client files for each mortgage provider. This number provides a good indication of the structure and operation of the services, because they often involve standard procedures. The six client files were then assessed for four partial aspects: insight, communication, costs and solutions. The AFM also assessed several policy documents and process descriptions. The majority of the mortgage providers that were investigated indicate that they largely agree with the findings of the investigation.
The AFM has requested the relevant mortgage providers to take measures to further improve their services and will be monitoring the progress. The object of the report is to provide mortgage providers with insight into the findings of the investigation and to encourage them to improve their services where necessary.
Consumers
Changes in personal life or decreasing disposable income could cause people to at some point encounter payment arrears. The AFM is of the opinion that mortgage providers and clients should work together to get a grip on the financial problems. Consumers should be able to rely in this matter on professional support from their mortgage providers. Naturally, the client also has a personal responsibility to prevent payment arrears and to actively cooperate towards a solution in case of payment problems.
More information about what consumers can do in case of mortgage payment arrears and information about agencies that can provide assistance, can be found on the AFM consumer website.