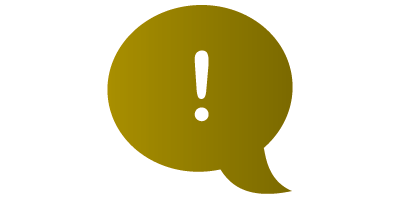 The Authority for Financial Markets (AFM) pays extra attention to supervision of financial providers to corporate clients, supervision of audit firms and capital markets. The AFM also pays special attention to broad topics including technology, information on consumer behaviour and 'behaviour and culture'. In addition, we continue the nine supervisory themes from 2014.
The sector is going through changes
The financial sector is going through turbulent times. Market parties face a series of radical changes. "This full agenda must not prevent them from one top priority that applies to all of them: a sustainable restoration of confidence", says AFM-chairman Merel van Vroonhoven in the foreword of the Agenda for 2015.
A multitude of new regulations and high expectations from the public are crucial factors in this respect. There is a widespread conviction that the financial sector needs to change. "A fundamental adjustment to behaviour and culture is therefore required. The changes needed to achieve this, must of course be brought about by the parties concerned themselves."
Special attention to specific themes
Capital markets
Numerous measures have been introduced recently to tackle vulnerabilities in our financial system. However, risks do not disappear so easily, they reappear in different places and in different forms. Larger capital buffers at the banks and reduced risks in their balance sheets mean that the financial risks have been transferred from bank balance sheets to the capital markets. The essential importance of efficiently operating capital markets has therefore increased further. The AFM will accordingly devote additional attention to these markets in 2015, with a strong focus on good price formation, the provision of truthful information, management of risks and combating market abuse.

The corporate market
Incidents have occurred recently with regard to financial services provided to corporate clients (i.e. professional and semi-professional clients), including small and medium-sized enterprises (SMEs). Interest-rate derivatives, lending and special management require particular attention. We are currently engaged in identifying the risks and listing vulnerable client groups. This will enable us to define our strategy in this area more specifically in 2015 and carry out our risk-driven supervision adequately. Supervision of the corporate market will be significantly intensified.

Audit firms
In September 2014 we had to recognise that the quality of a large number of audits was still not satisfactory. The number of incidents appears to be increasing. Our interventions in the form of enforcement, factual reporting and the public attention we have requested for necessary fundamental reforms and cultural change in the sector have been echoed in the political arena as well as in the media. We intend to act robustly in 2015 and will further strengthen and intensify our supervision of audit firms.

Technology, information on consumer behaviour and behaviour and culture
The AFM also pays special attention to three important trends. First of all, we pay extra attention to the impact of technology, such as technical innovations that are taking place in stock exchange trading and online and mobile service concepts. The AFM intends to ensure that its supervisory expertise continues to keep pace with these changes. We are also striving to gain a better understanding of investor and consumer behaviour as part of our effort to continue to increase the effectiveness of our supervision. Our work increasingly involves the use of insights from the behavioural sciences, including behavioural economics. Lastly, we concentrate our attention on behaviour and culture. There is a broadly shared conviction that sustainable confidence can only come about as a result of behaviour and culture in which helpfulness, care, transparency and sustainability are commonplace.

Realisation of the Agenda and follow-up
Our appeal in May 2014 to join us in consultation regarding the draft Agenda was positively received by the market. We received various questions, comments and suggestions that have been very useful in the formulation and elaboration of our plans. At the beginning of March we published further practical details of our plans. This way, we give more insight into the activities underlying the theme targets for 2015.