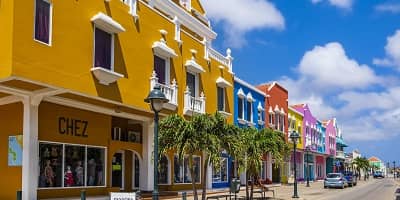 For consumers, it is important that they receive the necessary information on financial products in a timely manner and written in comprehensible language. Only then can they make a careful decision. Are you providing your customers with all the information they need in good time? Please review your process, and adjust the way you provide information if necessary.
The purchase of a financial product or service may have significant impact and consequences for a consumer's financial well-being. Their decision to purchase a product is based on the information you provide as a financial service provider.
Provide the information before concluding an agreement
You should provide the information to the consumer before they sign an agreement, so that they have time to decide whether the product meets their wishes and (financial) possibilities. This is also stated in the Financial Markets (BES Islands) Act (Wet financiële markten BES) (pdf, 640 kB). It is not sufficient to provide the information at the same time as the agreement is concluded.
The assessment of a credit application usually takes a few days. In many cases, it will be sufficient if you provide the required information, as stated in the agreement, to the consumer at least two days prior to the signature. They then have sufficient time to read and understand the information.
Reference to general information is not sufficient
A financial service provider may, for the provision of information to a consumer, take account of information they have previously provided, for example with a quote. It is not sufficient to refer to information prepared for the general public, such as an advertisement in a newspaper or magazine, as it is not certain whether this random communication will reach or has reached the consumer in question.
For questions, you may contact the AFM via: bes@afm.nl