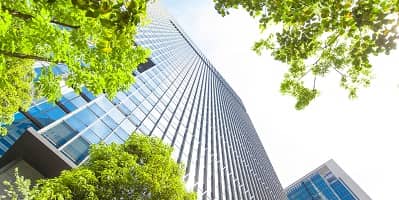 The AFM organised round table meetings on 24 January and 10 February 2022 on non-financial information in reporting, and discussed this with the financial sector, investors, and other stakeholders. The key topic was transparency about the impact companies have on the climate, people, and society, and how these sustainability issues affect those companies.
In a special publication, the AFM presents the key take-aways from those meetings. You will also find an overview of our supervisory priorities in 2022, as well as useful references to relevant reviews and publications.
Take responsibility
The transition to a sustainable society is one of the most important challenges of our time. All players in the capital markets have an important part to play in this. 'Together, we have to piece together a complex puzzle; everybody in the value chain has to take their responsibility,' says AFM Executive Board Member Hanzo van Beusekom.
Start providing clear and relevant non-financial information
During the meetings, the lack of clear, uniform reporting standards for sustainability aspects was addressed. Legislation on that front is still being developed. AFM Chair Laura van Geest calls on companies not to wait for definitive legislation, but to make a start with providing clear and relevant non-financial information.
Encourage and facilitate
'As a supervisor, we feel a responsibility not only to get players in the capital markets to improve the transparency of their reporting in this respect, but also to urge them to take responsibility', says Van Geest. 'Based on the legislative frameworks, we can encourage and enable companies to do the right thing for people and the world around them.'