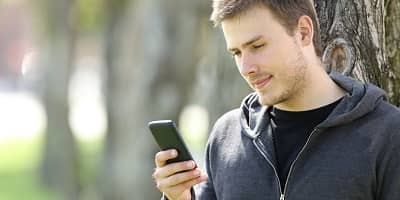 The AFM and the Ministry of Finance support the European Commission's ambitions to improve access to the capital markets for retail investors and to make laws and regulations future proof. Adequate levels of investor protection are essential: consumers must have a good choice architecture in which they make investment decisions, they must be offered suitable products, brokers and advisers must first and foremost serve the client's interests and supervision must be effective. This is what the AFM and the Ministry of Finance write in their joint non-paper, which serves as the starting point of their European commitment and as the basis for their discussions with stakeholders.
Online choice environment
Trends such as the digitalisation of investment services offer consumers many opportunities, but they pose risks as well. Examples include the increased popularity of investment apps and online platforms. The low interest rates also make investing more attractive. Many new retail investors who started in the past year primarily use digital, execution-only investment services. A recent study by the AFM has shown that one out of every three independent investors trades too much or takes unnecessary risks.
This is why the AFM and the Ministry of Finance recommend measures such as the application of behavioural insights in order to improve consumer disclosures and the choice architecture. A well-designed choice architecture takes into account how consumers make decisions and can supports them in making sensible decisions. Consumers must be able to trust that they can buy appropriate financial products based on fair and transparent information. Smarter (rather than more) disclosure may promote sensible investment choices.
European commission ban for investment products and services
The AFM and the Ministry of Finance also want to limit conflicts of interest, by introducing a European commission ban in relation to investment products and services. It is essential for effective investor protection that brokers and advisers first and foremost serve the client's interests. This is also an important factor in enhancing trust in the financial sector.
Effective cooperation and supervisory convergence
Retail investors must benefit from open markets with products suitable for their demands and needs, also when it comes to costs. Given the increase in cross-border financial services, the AFM and the Ministry of Finance also emphasize the necessity of effective collaboration between national supervisors and further supervisory convergence in areas such as product supervision. Supervision on how products are developed and sold to investors is important to prevent investors buy unsuitable products. In this context, it is important that supervisors are given sufficient regulatory instruments to protect consumers against harmful or inappropriate products, including products offered from another Member State. Furthermore, the AFM and the Ministry of Finance support initiatives aimed at improving financial literacy and transparency on the sustainability aspects, so that retail investors will be better able to assess a product's sustainability.
In the coming period, the Ministry of Finance and the AFM will propagate this commitment and start discussions with a range of Dutch and European stakeholders. The European retail investment strategy is expected in the course of 2022.
Journalists may contact Yolanda Bieckmann, AFM Press Officer, on +31(0)6 3177 7686 or at yolanda.bieckmann@afm.nl.