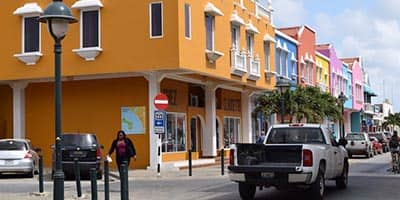 As a result of the corona crisis, some customers may be facing difficulty in paying their mortgage. It is important that mortgage providers take the right approach to these payment difficulties. The Dutch Authority for the Financial Markets (AFM) has therefore published 10 key principles for mortgage providers.
Mortgage providers in the Dutch Caribbean are currently granting their customers a three-month mortgage holiday. Some providers are granting mortgage holidays to all their customers as standard. Even if the customers have not asked for or do not need one.
Individual solution for customers with mortgage difficulties
The AFM is calling on mortgage providers in the Dutch Caribbean to offer individual solutions to customers who are unable to keep up their mortgage payments. Granting mortgage holidays as standard to all customers is not in the interest of all customers. A mortgage holiday leads to an extension of the term of the mortgage and an increase in its total cost.
Starting points in the event of payment difficulties
The 10 starting points for mortgage providers offer ways of arriving at a solution together with the customer. AFM is thus clarifying how it expects mortgage providers to behave towards their customers.
Ten starting points in the order of the customer journey:
Be easy to reach for customers with payment difficulties
Before offering a solution, you should first obtain information about the customer's financial position
When looking for a solution, put the customer's interests first: what is the best way to help the customer now and in the future?
Check for each customer whether a mortgage holiday is appropriate and clearly agree on its duration
Inform customers clearly about the implications of the chosen solution
Minimise the cost of helping a customer
Confirm the arrangements in writing with the customer
Inform intermediaries about your approach and indicate what is expected of them
Keep in touch with the customer during the arrears period
Treat customers consistently
More information
More information and background to the principles is given in the appendix, which you can download.
Questions?
If you have any questions, please send an e-mail to bes@afm.nl.