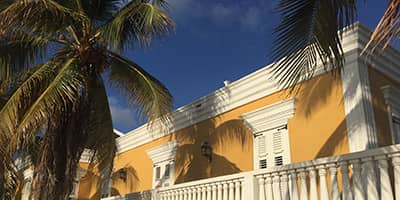 The coronavirus has a large impact on our society. Furthermore, the spread of the coronavirus has major implications for financial markets worldwide. Due to the exceptional circumstances currently being faced by the financial sector, the AFM has decided to suspend the marketmonitor for the Caribbean Netherlands until 1 June 2020.

Despite the exceptional situation, the AFM expects financial parties on the BES islands of course to continue to comply with all the laws and regulations that apply to them. The AFM will continue to monitor developments closely and will seek contact with market parties and their branch organisations in the Caribbean Netherlands when necessary. We also consult continuously with the Ministry of Finance and De Nederlandsche Bank (DNB). We are continually reviewing our policies in the light of changing circumstances.
Marketmonitor BES
The marketmonitor is a digital questionnaire for banks, credit unions, credit providers, insurance companies and intermediaries. The questionnaire includes questions about compliance with the Money Laundering and Financing of Terrorism Act (Wet ter voorkoming van witwassen en financieren van terrorisme or Wwft). You can read more about the marketmonitor on our website for the Caribbean Netherlands.
Any questions?
Please send an email to
bes@afm.nl
.