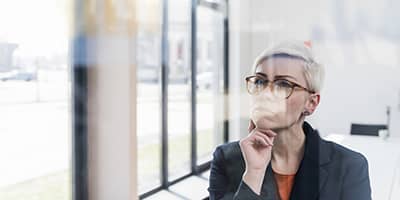 The Dutch Authority for the Financial Markets (AFM) publishes its Trend Monitor, its annual analysis of trends and developments in the financial markets, today. The AFM sees five major trends affecting its supervision: digitalisation, macroeconomic developments, changes in (European) regulation, political uncertainty and the transition to a sustainable economy and society.
The trends form the basis for three supervisory themes: vulnerabilities in the financial position of households, stable capital markets post-Brexit and digitalisation. The relevant issues within these themes are: risks associated with the expiration of interest-only mortgages around 2035, risks associated with the introduction of new reference interest rates (the IBOR transition) and the risks of digitalisation in the provision of retail services.
Vulnerability due to interest-only mortgages
Many interest-only mortgages expire around 2035, and home-owners will have to pay in full or refinance them at that time. This is also the time when many people will retire and lose their entitlement to deduct mortgage interest from income tax. Most consumers can mitigate these risks due to the still lengthy term remaining on their mortgages. It is important therefore that mortgage providers and consumers take timely action.
Reform of reference interest rates
Interbank Offered Rates (IBORs) are reference interest rates, or interest-rate benchmarks. They are used as the basis for financial contracts such as mortgages. These contracts concern a value of approximately €150,000 billion. The major European interest-rate benchmarks are currently being reformed or replaced in order to meet new requirements. This is a transition that involves financial, legal and operational challenges.
Digitalisation of retail financial services
Developments in digitalisation are proceeding at a rapid pace. Digitalisation can improve financial services, but also involves risks. The increasing ease with which financial products can be purchased digitally may lead to consumers using products that are inappropriate.
Insight into trends and risks is needed
'Good supervision begins with good insight,' says acting Executive Board chair Hanzo van Beusekom. 'We need to properly understand the major trends and risks. This will enable the AFM to apply its supervision effectively and thus to contribute to sustainable financial prosperity in the Netherlands. This analysis forms the basis of our strategy and our Agenda for 2020-2022.'
Journalists may contact Yolanda Bieckmann, AFM spokesperson, on 0031 (0)20 797 24 35 or yolanda.bieckmann@afm.nl.