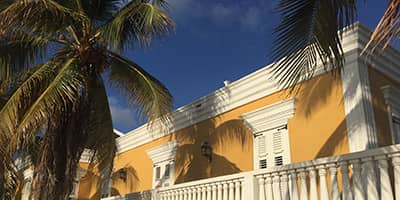 Financial institutions in the Caribbean Netherlands can take better care in their activities. This is the conclusion from the 2019 Market Monitor for the Caribbean Netherlands. The Market Monitor provides information on market developments to the Dutch Authority for the Financial Markets (AFM). The information obtained may also prompt the AFM to intensify its supervision of institutions.
The Market Monitor for the Caribbean Netherlands is a digital questionnaire that is sent each year to businesses in the Caribbean Netherlands subject to supervision by the AFM. Among other things, the Market Monitor shows that institutions have arranged insurance policies with insurers that have not obtained a licence or notification from De Nederlandsche Bank (DNB) to carry out this activity. Some institutions have failed to notify the AFM of changes regarding their policymakers.
Other developments are:
the number of consumer credits arranged declined in 2018, while the number of mortgages increased compared to 2017;
the number of persons working full time at financial institutions declined further in 2018, following a decline in 2017;
several institutions stated that they offer insurance policies, when this is not the case.
It is important that institutions in the Caribbean Netherlands complete the Market Monitor. The AFM uses the information provided to improve its understanding of the market, so that it can focus its supervision more closely on risks and trends in the market or developments at individual enterprises in the Caribbean Netherlands. The AFM may take further action in case of violations of legislation and regulation.


Questions about the Market Monitor Caribbean Netherlands?
For questions regarding the Marketmonitor, please contact bes@afm.nl.

Journalists may contact Nicole Reijnen, AFM press officer, via 020 - 797 2815 of nicole.reijnen@afm.nl.