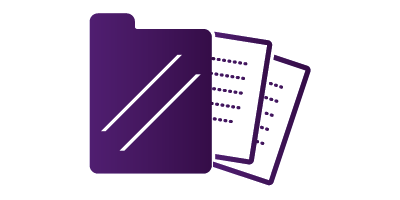 The quality change at the 'other PIE audit firms', that are the parties directly following the Big 4, show large differences. The assessment focused on the extent to which a quality-oriented culture is given priority (improvement program), how the process of continuous improvement is being implemented (the quality circle) and how quality safeguards are embedded and applied. The quality safeguards failed to prevent or detect deficiencies in a number of statutory audits inspected. This is the conclusion of the report on the 'Assessment of quality at the other PIE audit firms' that the AFM published today.
Over the period 2017-2018, the AFM assessed the extent to which Accon, BDO, Baker Tilly (BT), Grant Thornton (GT) and Mazars had structured their culture and organisations satisfactory to ensure the quality of their statutory audits on a sustainable basis.
Difference in quality change
The report shows that all parties are engaged in their quality change. The AFM is positive regarding the progress of the quality change at BDO and mildly positive with respect to the quality change at Mazars. The AFM is most concerned regarding the quality change at BT, and has concerns to a lesser extent with respect to Accon. The quality of a number of statutory audits by each audit firm was inspected. 12 of the 14 statutory audits inspected were qualified as 'inadequate'. The quality change is therefore still to be achieved in the quality of the statutory audits.
More intensive supervisory effort
The supervisory effort of these five audit firms has been intensified because they did not perform well in the previous assessment, the results of which were published in June 2017. During the assessment period, the firms held a PIE licence. The scope of the review at GT was limited to the quality safeguards and a few statutory audits. GT announced that it would be converting its PIE licence into a regular licence when the assessment was not yet fully started.
Public importance
The audit firms assessed have a collective market share in 2018 of 16% (3.231) of all statutory audits and 14% (122) in the PIE market. PIE audit firms perform the statutory audits of Public Interest Organisations (PIEs), such as listed companies and insurers, as well as other companies.
The quality change process needs a boost
Gerben Everts, Board Member of the AFM: 'The conclusions and findings from this assessment provide investors and other stakeholders better insight into how the assessed PIE audit firms compare amongst each other in terms of quality and what the differences are in the quality change. The audit firms can also use the good practices to further intensify their change in quality.'
For further information, contact Daniëlle de Jong, press officer of the AFM, on 020-797 2129 or danielle.de.jong@afm.nl