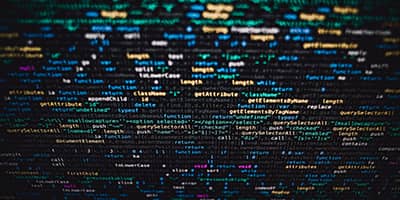 The Dutch Authority for the Financial Markets (AFM) and the Dutch Central Bank (DNB) foresee a rapidly increasing use of artificial intelligence (AI) in the Dutch insurance sector. It is important that AI is deployed in a way that is responsible and in line with the requirements for sound and controlled business operations, product governance and duty of care. The AFM and DNB therefore present an exploratory study with ten key considerations for the use of AI in the insurance sector. These considerations serve as a means to raise awareness and help to encourage a meaningful dialogue.
Attention for risks
The use of artificial intelligence offers many opportunities for insurers, but also brings with it uncertainties and risks. Adequate awareness of this is crucial to ensure that AI is in line with the requirements for sound and controlled business operations, product governance and the duty of care. Dutch insurers are currently experimenting with both self-developed and externally-purchased AI applications. Examples include applications to improve fraud detection for damage claims and forecasting customer queries. In the coming years, a stronger focus is expected on the application of AI in areas such as premium setting and acceptance.
Ten key considerations
For some of the ten considerations, the AFM and DNB focus on technical characteristics and organisational conditions. This includes a clear policy and requirements for how it is embedded in applications, but also taking a critical look at the fundamentals of AI applications: the input, the model and the generated results. The study also focuses on the business and customer processes. These concern, for example, the question of how AI applications for online decision environments can encourage consumers to make decisions that are in their best interest. The study has also explored the potential effect of AI on solidarity. Depending on the application, AI can have both a positive and a negative impact on insurability and solidarity.
Next steps
With these key considerations, the AFM and DNB want to contribute to an understanding of the possible effects of the use of AI. The objective is to ensure controlled use and transparency. Both supervisors expect the insurance sector to use these key considerations as a starting point when considering the use of AI.

Journalists may contact Yolanda Bieckmann, AFM Press Officer, on +31 (0)20 797 24 35 or at yolanda.bieckmann@afm.nl.