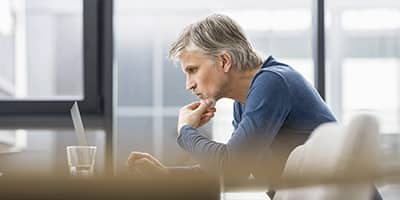 Today, the Dutch Authority for the Financial Markets (AFM) published the results of the thematic review of the 'Application of new reporting standards in 2019'. This is a follow-up to the thematic review of the introduction of new reporting standards for Dutch listed companies in 2018. The focus this year is on the introduction of IFRS 16: 'Leases'. This standard has the largest impact.
With effect from 1 January 2018, the rules governing the valuation and determination of the result of financial instruments (IFRS 9) and the recognition of revenue (IFRS 15) have changed. IFRS 16 'Leases' came into effect on 1 January 2019.
Outcome
As a result of the review of IFRS 16, the AFM urged 24 of the 60 companies reviewed to improve the application of this standard in the 2019 financial statements. The disclosures to IFRS 15 'revenue from contracts with customers' are generally clear. The financial impact of IFRS 9 'financial instruments' on Dutch banks is limited. Findings regarding these last two standards have been included in the regular supervisory process.
Good examples of the application of IFRS 16
The review of IFRS 16 provides good examples that can help parties to implement this standard correctly. Disclosure of the transition approach clarifies the introduction of IFRS 16, it appears. Taking into account the implications for loan covenants is also of added value. Furthermore, it is also a good idea, for example, to take account of 'sub-leases' and to keep key figures comparable.