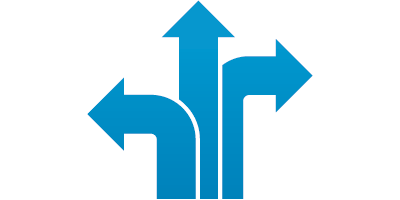 Market parties are developing automated advisory services for various financial products. This type of advice, also known as 'robo advice', is increasingly being used for products that have significant impact. Automated and semi-automated portfolio management are rapidly increasing in the investment world. New technological developments can enhance the accessibility and quality of financial advice and portfolio management for consumers. But there are risks as well. With two publications, the Dutch Authority for the Financial Markets (AFM) is clarifying the expectations it has regarding the further development of automated financial services, in particular concerning the quality of the services and the duty of care.
High quality standards
The Financial Supervision Act (Wet op het financieel toezicht, or Wft) makes no distinction between automated and physical service provision. Both must meet the same high quality standards and duty of care. There are however specific items of attention with respect to automated service provision. With its publication of the Guidance on the duty of care in automated and semi-automated portfolio management and the View with respect to robo advice: opportunities, duty of care and items of attention the AFM aims to support innovation that is in the customer's interests. The AFM trusts that market parties will take note of the content of these publications and continue to develop their automated services on the basis thereof.
Guideline for automated and semi-automated portfolio management
The AFM carried out an exploratory review of automated and semi-automated portfolio management in the Dutch financial market in 2017. The AFM noted that market parties had encountered grey areas with respect to fulfilment of their duty of care. In addition, it found that there was room to improve the quality of the service provision. Based on this exploratory review, the AFM has prepared guidance to clarify the fulfilment of the duty of care in automated and semi-automated portfolio management and increasing the quality of portfolio management.
View with respect to robo advice
The AFM notes that automated advice for financial products with material impact is appearing in the market. The AFM accordingly is presenting its view regarding the provision of advice in situations where the client onboarding and the advice are fully or partially automated. For example, how does this robo advice affect the fulfilment of the duty of care? And how does it affect the supervision by the AFM? The items of attention in this publication are illustrated with practical examples of robo advice, among other things.
The importance of physical advice
How automated and physical advice will develop alongside each other depends on customer needs as well as technological developments. The AFM takes the view that automated or semi-automated advice is appropriate mainly for specific products at this point. Physical advice will continue to have significant added value for integrated advisory services and complex customer situations.
Journalists may contact Yolanda Bieckmann, AFM Press Officer, on +31(0)20 797 2435 or at yolanda.bieckmann@afm.nl.