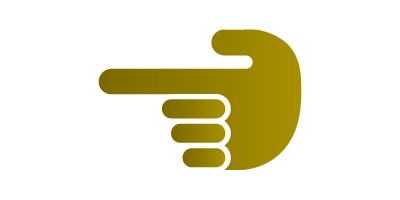 The AFM is issuing a warning regarding serious risks associated with Initial Coin Offerings (ICOs). The issuance of digital tokens, mostly to fund start-ups, is vulnerable to misleading information, fraud and manipulation. The current hype around cryptocurrencies and ICOs could blind investors to these risks. The AFM has previously issued a warning regarding the risks of investing in cryptocurrencies. Now, the AFM is warning of the risks associated with ICOs. These risks mean there is a strong possibility that investors will lose their entire investment. In the current circumstances, the AFM advises consumers to avoid investing in ICOs.
ICOs enable companies, usually start-ups, to raise funds from the public for the development of services. The issuer of an ICO issues digital tokens by means of blockchain technology. ICOs are inherently cross-border in nature: in principle, anyone with Internet access and a digital wallet can buy these tokens. The tokens may sometimes be purchased in euros or dollars, but more frequently in cryptocurrencies, such as Bitcoin or Ethereum. In most cases they represent a (prepaid) right to the service to be developed, and sometimes a share in the project or a part of the expected return. ICOs are often structured in such a way that they are outside the scope of financial supervision. This means that the protection for investors offered by financial supervisory legislation does not apply. Apart from a few exceptions, the AFM cannot therefore exercise any supervision of ICOs.
ICOs are highly risky for the following reasons:
In the current climate, ICOs are an ideal vehicle for fraudsters. The anonymous and cross-border nature of blockchain technology enables advanced forms of a traditional pyramid scheme that are difficult to recognise.
The returns are overstated, while the projects that ICOs represent are still at a very early stage of development and the underlying blockchain technology itself is still in its infancy.
Most private investors underestimate the specialist knowledge and expertise needed to be able to make a well-considered decision regarding this kind of investment. Without this expertise and in-depth knowledge of blockchain technology, it is almost impossible to distinguish viable revenue models from projects with little or no added value.
In addition, issuers of ICOs are often not transparent in their provision of information, meaning that it is very difficult to form an assessment of the value and to distinguish bona fide ICOs from fraudulent projects.
The current hype means that many people are investing in speculative opportunities. This is contributing to very high volatility in the prices of the tokens offered via ICOs. The tradability of many tokens is moreover limited, meaning that it is relatively simple to manipulate prices.
Due to their anonymous nature, there is little or no possibility of tracing ICOs back to natural persons. This makes ICOs an ideal vehicle for laundering criminal money.
High risks and hype form a dangerous cocktail
"While the AFM recognises the potential of blockchain technology for the provision of financial services, it wishes to point out the serious risks associated with ICOs and the current hype. The high risks of fraud and loss of investment in combination with the current hype surrounding ICOs form a dangerous cocktail," says Merel van Vroonhoven, Chair of the AFM. There is an increasing number of reports in the media about consumers investing in ICOs with money intended for later, or even with large amounts of borrowed money. There have been several examples of fraudulent ICOs outside the Netherlands, and the AFM has serious concerns regarding the risk that investors in the Netherlands could be misled. We are therefore advising consumers to avoid investing in ICOs in the current circumstances."
Journalists may contact Michiel Gosens, AFM Press Officer, on +31 (0)20 797 2771 or michiel.gosens@afm.nl