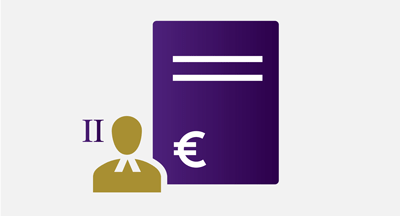 On 24 April 2017, the court in Rotterdam quashed on appeal the fine that the Dutch Authority for the Financial Markets (AFM) had imposed on Mr Gerner in 2015. The fine was €750,000.
States of the legal proceedings

Fine imposed
Objection
Appeal
Further appeal
Submitted
Decision rendered
Submitted
Decision rendered
Submitted
Decision rendered

02-12-2015
12-01-2016
07-06-2016 1
18-07-2016
24-04-2017 2
02-06-2017 3
1) The AFM ruled, stating its reasons, that the objection to the decision to impose a fine was unfounded.
2) The court ruled that there were grounds for Mr Gerner's appeal, annulled the AFM's decision on the objection and revoked the decision to impose a fine.
3) The AFM has lodged a further appeal.
On 2 December 2015, the AFM imposed an administrative penalty of €750,000 on Mr Gerner; according to the AFM, his role as the actual manager meant he was responsible for market manipulation by Royal Imtech N.V. (hereinafter "Imtech").
The court's opinion is that Imtech did not disclose any information on 20 July 2012 that gave an incorrect signal or was misleading.
Regarding the information that Imtech disclosed on 31 July 2012, 7 August 2012, 30 October 2012 and 21 November 2012, the court's ruling leaves open the question of whether Imtech committed an offence. The court's opinion is that the AFM violated the principle of equality by pointing to Mr Gerner as the actual manager for the infringements and fining him for this and not the other actual manager.
The AFM has removed the earlier press release, the decision to impose a fine and the ruling on the objection from its website.
For communications questions, please contact the AFM spokesperson Michiel Gosens on +31 (0)20-7972771 or michiel.gosens@afm.nl.