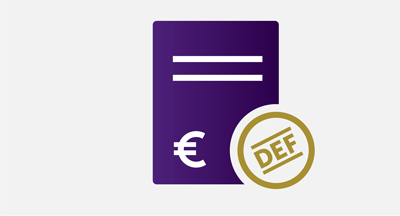 The Dutch Authority for the Financial Markets (AFM) has imposed an administrative fine of € 10,000 on the Spanish company Lexon Capital S.L. (Lexon). The fine was imposed because Lexon manipulated the prices of four equity funds that are listed on Euronext Amsterdam. Lexon's actions resulted in (potentially) misleading signals with regard to the price forming. Lexon Capital also brought the prices of the shares to an artificial level. This is a violation of the ban on market manipulation.
Lexon got the market to issue prices that were favourable to it, at which it could trade with a profit. The AFM has taken action against this because investors could have been misled by Lexon's conduct.
Lexon manipulated the market in the following manner: after buying shares in a fund at a low price level, Lexon submitted small orders at increasingly higher prices. As a result investors (including algorithm traders) were encouraged to issue increasingly higher buy and sell prices causing the price to rise. Lexon was then able to sell its shares with a profit at this higher price. Lexon also did the opposite: sell shares at a high price level and then bring the price down to buy shares again at the lower price. In certain cases, Lexon also traded with itself as the counterparty. In these cases, Lexon was the seller of the shares that it bought. In this manner, Lexon manipulated the price of four equity funds.
Amount of the fine
A basic fine amount of €2 million applies for this violation. The AFM sees no reason for increasing or decreasing this basic amount based on the seriousness of the violation or the degree of culpability. When determining the amount of the fine, the AFM also takes the financial resources of the perpetrator into account. Lexon's limited financial resources were the reason in this case to set the fine at € 100,000 when imposing the fine on 23 February 2015. In the appeal procedure, Lexon demonstrated that it had lower financial resources than at the time the fine was imposed. These lower financial resources provided the reason to further moderate the fine in the appeal procedure to €10,000.
The fine has become irrevocable.
Any questions or complaints can be directed to the AFM's Financial Markets Information Line on: 0800 - 5400 540 (free of charge).
States of the legal proceedings

Fine imposed
Objection
Appeal
Further appeal
Submitted
Decision rendered
Submitted
Decisiion rendered
Submitted
Decision rendered

23-02-2015
27-02-2015
13-08-2015 (1)
23-09-2015
24-02-2017 (2)
No
N/A
(1) The AFM moderated the fine in the appeal to €10,000,-.
(2) The Court of Rotterdam ruled that imposing a fine was lawful.