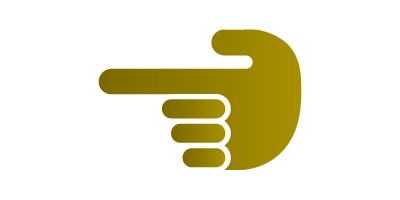 Today, the Trade and Industry Appeals Tribunal (College van Beroep voor het bedrijfsleven, or CBb) gave its ruling in the case involving Optieclub.nl B.V. (Optieclub). The appeal by the Authority for the Financial Markets (AFM) was declared to be without foundation. In a previous ruling, the District Court of Rotterdam had instructed the AFM to grant a licence to Optieclub. The AFM appealed against this ruling. As a result of this latest ruling, Optieclub retains its licence.
The ruling
The AFM is disappointed with the ruling. Optieclub is a party offering binary options online. In the view of the AFM, binary options by nature qualify as a game of chance and Optieclub is in contravention of the Betting and Gaming Act (Wet op de kansspelen, or Wok). The AFM moreover considers that the binary options do not meet the criteria (cost-effective, useful, safe and comprehensible) that financial enterprises must take account of when giving central priority to the interests of customers.
The AFM takes the view that Optieclub accordingly is acting in contravention of the rules governing ethical business operations. These rules are stated in the Financial Supervision Act (Wet op het financieel toezicht, or Wft). For these 2 reasons, the AFM did not wish to grant a licence.
The CBb took a different view, namely that the AFM is not authorised to establish contravention of the Betting and Gaming Act. The body authorised in this respect is the Dutch Gaming Authority (Kansspelautoriteit, or KSA). The CBb moreover saw no reason for considering the offering of binary options by Optieclub to be an indisputable breach of socially acceptable standards.
Prohibition of advertising of binary options and other harmful products
The AFM has been issuing warnings in relation to binary options as a risky product for consumers for some considerable time. The AFM therefore considers the recent decision by the Minister of Finance to prohibit the advertising of harmful investment products to be a step in the right direction. The advertisements for these investments entice consumers with the prospect of earning a lot of money quickly. The reality is that people very easily lose all of their investment. A review in association with the Ministry of Finance is ongoing to consider how a ban on the advertising of harmful investment products to consumers can be formulated and which investment products should be subject to the ban.
In this way, the AFM aims to protect consumers against advertisements by parties offering harmful investments. These are usually high-risk financial instruments that can lead to large losses for investors. Furthermore, new European regulation is expected in January 2018 in the form of MiFID II, which will allow for stricter requirements to be set for high-risk investment products for consumers.
For further information please contact Yolanda Bieckmann, press officer of the AFM, on 06 - 3177 7686 or yolanda.bieckmann@afm.nl.