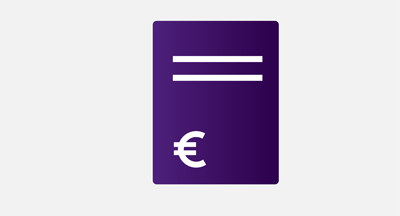 On 16 March 2016, the Netherlands Authority for the Financial Markets (AFM) imposed an administrative fine of €500,000 on BinckBank N.V. (BinckBank) in Amsterdam, because BinckBank failed to comply on time with its obligation to notify transactions.
States of the legal proceedings

Fine imposed
Objection
Appeal
Further appeal
Submitted
Decision rendered
Submitted
Decisiion rendered
Submitted
Decision rendered

01-07-2016
none
The Financial Supervision Act (Wft) obliges investment firms, which perform transactions in listed financial instruments, to notify the AFM of the details of these transactions. This should be done as quickly as possible, but at the latest at the end of the next working day. The AFM uses the transactions that have been notified to identify market abuse and thus promote the fair and efficient operation of the capital markets, so that investors can have confidence in these markets.
BinckBank received a formal warning from the AFM on 18 August 2014 for violation of the obligation to notify transactions in connection with its failure to notify on time transactions that were performed by BinckBank on the Luxembourg stock exchange from the middle of 2010. The AFM established thereafter that BinckBank also failed to notify on time its transactions performed on XBRD (derivatives exchange in Brussels) and XMON (derivatives exchange in Paris) and its over-the-counter transactions (OTC transactions). BinckBank did not notify until 16 October 2014 transactions it performed in the period from 03 February 2011 to 01 October 2014 on XBRD and XMON. BinckBank notified the OTC transactions it performed in the period from 12 March 2010 to 28 October 2014 to the AFM on 29 January 2015. BinckBank's failure to notify the transactions on time means that it violated Section 4:90e, third subsection, Wft.
The basic amount for this violation is €500,000. The AFM took the seriousness and duration of the violation, and the culpability, the extent and the financial capacity of BinckBank into account when it determined the amount of the fine. This did not provide the AFM with grounds for setting the amount of the fine at a higher or lower amount.
The fine has become final as it is no longer possible to submit an objection or appeal against the decision.
If you have any questions or comments you can contact the Financial Markets Information Line on: 0800-5400 540 (free of charge).