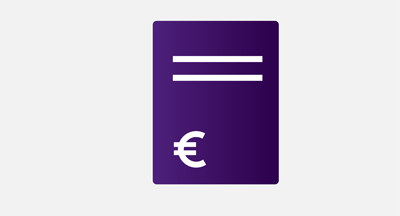 The Netherlands Authority for the Financial Markets (AFM) announces that on 17 March 2011 it imposed an administrative fine on Grondgedachte Beheer B.V. (Grondgedachte) for performing unfair commercial practices. This constitutes a violation of the Consumer Protection (Enforcement) Act (Whc).
The AFM considers that Grondgedachte conducted sales meetings with consumers in a misleading manner during the period of November 2009 up to and including March 2010. The Rotterdam District Court mitigated the fine to €50,000 and ruled that Grondgedachte acted contrary to Section 8.8 Whc by performing misleading commercial practices. The Trade and Industry Appeals Tribunal upheld the decision of the court on appeal.
Grondgedachte offered parcels of land to consumers in the Netherlands by means of a website, brochures and sales meetings whereby it was speculated that the value of the land would increase as a result of a change in the zoning plan. The offer also included that the land would be managed by a party other than the consumer (the acquirer). This type of service has been qualified by the legislator as offering investments. At the time of the violation, Grondgedachte was exempted from the obligation to hold a licence pursuant to the Financial Supervision Act.
The AFM considers that Grondgedachte misled consumers by only emphasising the positive elements of the product that was offered without pointing out the evident risks inherent to the product. In addition, Grondgedachte misled consumers by making emphatic statements concerning the duration, such as the term within which the plot of land would increase in value and the returns to be realised. Grondgedachte furthermore provided incorrect information by stating that it had been active for quite some time, which is contrary to the facts. This jeopardises the collective interests of consumers, because consumers are tempted to make decisions they would otherwise not have made.