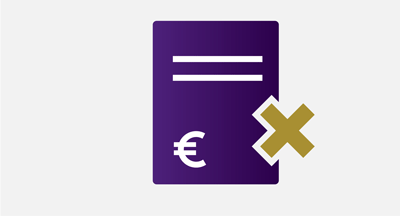 On 16 December 2014, the Netherlands Authority for the Financial Markets (AFM) imposed an administrative fine on Mr M.S. Paarlberg. The AFM decided to withdraw the administrative fine in its decision on appeal dated 06 October 2015. The decision to impose a fine related to violation of the obligation to notify a certain equity interest.
States of the legal proceedings

Fine imposed
Objection
Appeal
Further appeal
Submitted
Decision rendered
Submitted
Decisiion rendered
Submitted
Decision rendered

16-12-2014
27-01-2015
06-10-2015 (1)
(1) The AFM has withdrawn the Decision to impose a fine.
The reason for withdrawing the decision to impose a fine is that the AFM reconsidered its decision pursuant to Mr Paarlberg's objection, and concluded that he cannot be considered to hold the equity interest to which the notification obligation applies and that he was therefore not subject to any notification obligation.
Interested parties can submit the AFM's judgment contained in the decision to the courts for review.