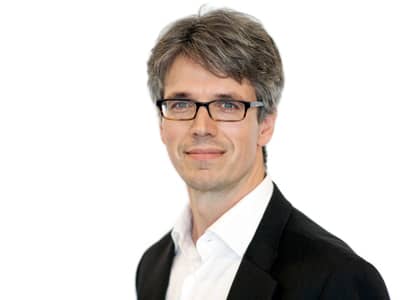 Board member Theodor Kockelkoren has notified the Supervisory Board of the Netherlands Authority for the Financial Markets (AFM) of his intention to leave the AFM on 15 October 2015. He wishes to continue his career in the public or private sector after having worked for the AFM for thirteen years. He will stop performing his management duties on 15 April in order to focus on the above. He will be transferring supervisory files to other board members.
Theodor Kockelkoren will continue to perform activities for the AFM during the period from 15 April to 15 October. He will maintain his chairmanship of the G20/OECD Task Force on Financial Consumer Protection and the IOSCO Committee on Emerging Risk on behalf of the AFM until his departure. Within the AFM he will continue to be involved in several projects that are aimed at the further development of the IT organisation and the provision of information.
Theodor Kockelkoren has been working for the AFM since April 2002. He has been a member of the board since February 2008. "After having served the AFM and its mission for thirteen years, the time has come to broaden my horizons. I wish to explore possibilities in the public domain and in the private sector, specifically at financial institutions. That is the reason why I offered my resignation as a director; it will give me room to serve the AFM during the remaining period and to familiarise myself with the possibilities outside of the AFM."
Merel van Vroonhoven, AFM chairman of the board: "Theodor's departure means that we are losing an expert, professional and committed director. He has been very important for the AFM and the conduct of supervision in the Netherlands. He has been an important driver of the process of change in the financial sector, which we are still right in the middle of, to turn it into a sector that truly focuses on the interest of the client. Working with him has been a privilege for my colleagues and myself. Naturally, we understand his wish to continue his career outside the AFM after 13 years, but we would really have liked to have him on our team for longer. We wish him great success in the next step in his career."
"The Supervisory Board thanks Theodor Kockelkoren for his many years of hard and effective work in realising the mission and objectives of the AFM", says Supervisory Board member Diana van Everdingen. "He fulfilled the position of chairman in an excellent manner during Ronald Gerritse's illness and after his subsequent passing, until Merel van Vroonhoven took office as new chairman of the board."
Further announcements will soon be made concerning the manner in which the AFM will fill the vacancy on its board. The Supervisory Board will make a recommendation to the Minister of Finance concerning the filling of the vacancy.