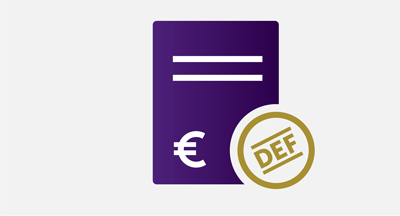 On appeal, the Trade and Industry Appeals Tribunal (CBb) has reversed two administrative fines imposed by the Netherlands Authority for the Financial Markets (AFM). The administrative fines (2x €12,000) had been imposed on Mr Kadijk in 2011.
State of affairs of legal proceedings

Fine imposed
Objection
Appeal
Further appeal
Initiated
Decision taken
Initiated
Judgment given
Initiated
Judgment given

08-07-2011
25-01-2012 (1)
02-05-2013 (2)
22-05-2013 (3)
05-06-2013 (4)
22-01-2015 (5)
(1) The AFM declared the objection against the decision to impose a fine unfounded while supplementing its reasons.
(2) The Rotterdam District Court declared Kadijk's appeal well-founded, reversed the AFM's decision on an objection and revoked the decision to impose a fine.
(3) Kadijk lodged an appeal.
(4) The AFM lodged an appeal.
(5) The CBb confirmed the judgment of the Rotterdam District Court and has declared the appeals of the AFM and Kadijk unfounded.
According to the AFM, Mr Kadijk (Kadijk), an employee of a trading house, spread emails expressing an incorrect or misleading message about Fortis, which constituted market manipulation. The market manipulation, according to the AFM, consisted in the fact that certain information contained in the messages, namely that Fortis was doing badly and that Fortis needed more capital than it pretended, was being presented by Kadijk as fact, while in reality it concerned speculation.
According to the CBb, the AFM has not proven that Kadijk's actions constituted market manipulation. The CBb ruled that the opinions in Kadijk's emails may be presented with a degree of certainty, but that in the instance in question investors could distinguish between fact and opinion, while it did not concern the opinion of an authoritative person. Furthermore, the messages were in circulation during a time in which more critical messages about Fortis were being published.
No further legal action is possible against the CBb's ruling.
The AFM has removed the previous press release and the decision to impose an administrative fine from its website. It will take this judgment of the CBb into account in the exercise of its supervision tasks (judgment of 22 January 2015).