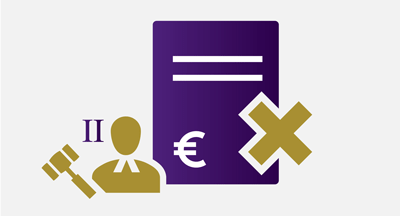 On appeal, the Trade and Industry Appeals Tribunal (CBb) reversed an administrative fine imposed by the Netherlands Authority for the Financial Markets (AFM). The fine of €50,000 was imposed on Accent Grave B.V. in 2012.
The AFM is of the opinion that on 9 August 2010 Accent Grave violated the ban on market manipulation provided for in Section 5:58, first subsection at a and b, of the Financial Supervision Act (Wft).
According to the CBb, the transactions on the basis of which the AFM imposed a fine on Accent Grave B.V. were performed by and benefited a third party. Accent Grave B.V. is not the legal entity that committed the violation alleged by the AFM.
The decision of the CBb is not open to appeal.
The AFM has removed the previous press release and the decision to impose a fine from its website. It takes this judgment of the CBb into account in its supervision practice (decision dated 12 May 2015).
State of affairs of legal proceedings

Fine imposed
Objection
Appeal
Further appeal
Initiated
Decision taken
Initiated
Judgment given
Initiated
Judgment given

31-08-2012
11-09-2012
26-02-2013
05-04-2013
19-12-2013
27-12-2013
12-05-2015