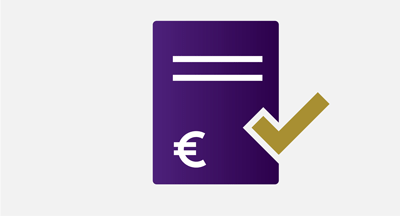 On 4 June 2015, the Netherlands Authority for the Financial Markets (AFM) imposed an order for incremental penalty payments on FX-CI. FX-CI fails to comply with requests for information from the AFM, which requires this information to be able to determine whether the law is being broken.
State of affairs of legal proceedings

Fine imposed
Objection
Appeal
Further appeal
Initiated
Decision taken
Initiated
Judgment given
Initiated
Judgment given

4-06-2015
15-07-2015
22-09-2015
not
Trading in international currencies
FX-CI offers consumers the possibility of trading in international currencies. It approaches them by telephone in order to participate in international exchange trading. The AFM requested, among other things, a detailed description of the activities. The AFM did not receive any information from FX-CI and is therefore unable to determine whether FX-CI requires a licence.
FX-CI is required by law to participate in the AFM's investigation, which it has failed to do so far. FX-CI has therefore been obliged to pay the penalty payments since 19 June 2015. The incremental penalty payments increase by €5,000 – subject to a maximum of €50,000 – for every day it fails to comply with the order for incremental penalty payments. The AFM has still not received any information.
What is an order for incremental penalty payments?
An order for incremental penalty payments is an instrument that is used to instruct (order) a company or person to perform or cease performing a certain act. If the order is not complied with within the term set, the company/person involved has to pay a sum of money. If this is the case, the AFM attempts to obtain information that is needed to perform an investigation into a possible violation.
If you have any questions or complaints, please contact the AFM's Financial Markets Information Line: 0800-5400 540 (free of charge).