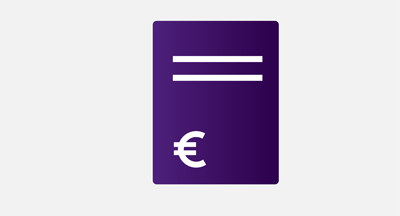 On 19 December 2014, the Netherlands Authority for the Financial Markets (AFM) imposed an administrative fine of €37,500 on Mr R.J.M. Van Veldhoven ("Mr Van Veldhoven"). Until 18 August 2014, Mr Van Veldhoven was director of Inverko N.V., which was formerly Vivenda Media Group until 18 November 2013.
States of the legal proceedings

Fine imposed
Objection
Appeal
Further appeal
Submitted
Decision rendered
Submitted
Decisiion rendered
Submitted
Decision rendered

19-12-2014
The AFM has determined that in the period from 08 February 2013 up to an including 26 February 2014, Mr Van Veldhoven failed to comply with his obligation to notify the AFM immediately concerning 32 transactions of Vero Holding B.V. in shares in Inverko N.V. Vero Holding B.V. is a company in which Mr Van Veldhoven is able to exercise dominant control. He did not notify these transactions to the AFM until 27 May 2014, after the AFM had requested him to do so.
Mr Van Veldhoven consequently violated Section 5:48, sixth and seventh subsection, of the Financial Supervision Act. Notifications on the basis of these provisions are compulsory to provide investors and companies with insight into the interests of executive directors and supervisory directors. The fact that Mr Van Veldhoven repeatedly and for a prolonged period of time failed to notify that his indirect interest and control in the company had increased, means that investors were deprived of the opportunity to perform an informed and substantiated assessment of the financial instruments relating to Inverko N.V.
The AFM considers that the present matter concerns a prolonged violation and a high degree of culpability. However, the AFM has set the amount of the fine at €37,500 in view of Mr Van Veldhoven's financial situation. The basic amount for this violation is €500,000.
Interested parties can submit the AFM's judgment contained in the decision to the courts for review.
If you have questions or complaints, you can contact the AFM's Financial Markets Information Line: 0800-5400 540 (free of charge).