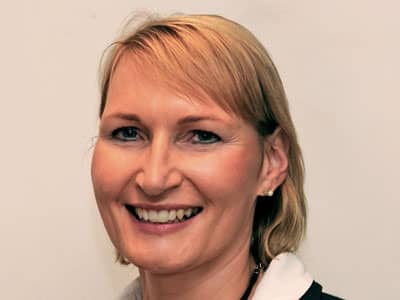 Janine van Diggelen, Head of the Audit Firm Oversight Division of the Netherlands Authority for Financial Markets (AFM), has been appointed as chairman of the International Forum of Independent Audit Regulators (IFIAR). In connection with her position at the AFM, Van Diggelen has been involved in IFIAR since its formation, during the past two years as vice chairman. She has been appointed for a period of two years and will combine this position with her activities at the AFM.
IFIAR is international organisation of regulators of audit firms
Lew Ferguson, board member of American regulator PCAOB, and current chairman of IFIAR, today passed on the baton to her at the end of IFIAR's annual three-day convention in Taiwan. Brian Hunt, CEO of Canadian regulator CPAB, was elected as vice chairman.
IFIAR
IFIAR is international organisation of regulators of audit firms. 50 independent regulators, including the AFM, are affiliated with IFIAR worldwide. IFIAR promotes cooperation between regulators in the field of supervision and enforcement. The aim is to increase the quality of audits worldwide to protect the interests of investors and other users of financial statements, and to strengthen confidence in audits performed by auditors.
Worldwide quality of audits to a higher level
Van Diggelen: 'Audits of listed multinationals and large financial institutions are often cross-border and the policies of large internationally-organised audit firm networks are also often determined internationally. That is why cooperation within IFIAR in order to bring the quality of audits to a higher level worldwide is a necessity, besides national supervision. As chairman, I look forward to making a contribution to that.'
International consultation
IFIAR consults regularly with representatives of investment organisations, chairmen of Supervisory Boards/audit committees, other international organisations such as FSB, IOSCO, the World Bank, the international leaders of the largest audit firm networks and the international regulators of auditors. The consultations involve, inter alia, the findings of supervision, including the causes of quality problems and the measures implemented and to be implemented by the largest audit firm networks, current developments in the audit sector and in the field of regulations and the possible impact thereof on the quality of audits. International cooperation within IFIAR thus makes a significant contribution to strengthening national supervision.

You can read more about what was discussed during the annual meeting in Taipei, Taiwan, at www.ifiar.org/media.aspx.