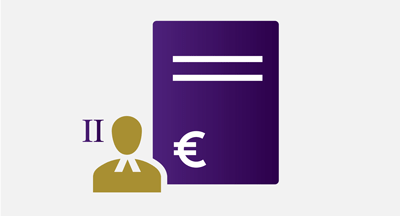 On 07 July 2014, the Netherlands Authority for the Financial Markets imposed an administrative fine on Mr A. van 't Wout of Rotterdam, because he manipulated the price of participating interests in an investment fund in various ways. This means that he violated Section 5:58, first subsection, of the Financial Supervision Act (Wft).
States of the legal proceedings

Fine imposed
Objection
Appeal
Further appeal
Submitted
Decision rendered
Submitted
Decisiion rendered
Submitted
Decision rendered


07-07-2014



10-07-2014
28-12-2015
05-02-2016

26-01-2017

09-03-2017
Mr Van 't Wout is an acquaintance of Mr B.C. Ultee, who owned a large number of participating interests in the investment fund Sabon FunDing, which was listed at Euronext at the time.
Mr Ultee transferred several participating interests to Mr Van 't Wout at the start of 2012, without paying for them. A little less than one month later, Mr Van 't Wout sold part of those participating interests back via the stock exchange to Mr Ultee and then paid the proceeds thereof largely to Mr Ultee. This means that the transactions were almost cost-neutral on balance.
The AFM has established that the securities actually remained under the control of Ultee at all times. Mr Van 't Wout used the transactions to create the impression that the fund was being traded, while there was no change from an economic perspective and, moreover, the transactions led to an artificially high price level. This constitutes market manipulation.
Mr Van 't Wout was later also guilty of market manipulation by placing purchase orders with limits that were inexplicably high. This created an artificially high price level.
Amount of the fine
A basic amount of €2 million applies for this offence. The AFM reduced this amount by 25 percent on the basis of the seriousness of the offence. The fine was further reduced to €500,000, because the AFM considers a fine of €2.5 million unreasonably high taking all circumstances into consideration.
Interested parties may submit the AFM's decision to the courts for review.
If you have questions or complaints, please contact the AFM's Financial Markets Information Line: 0800 - 5400 540 (free of charge).