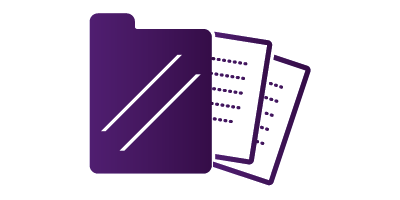 The AFM concludes from an exploratory study that the use of credit ratings is still widespread but it is seldom the only source for investment decision making. The accompanying report describes how the AFM explores the influence of external credit ratings, the users of credit ratings and the corresponding purpose of use. We conducted this study in the second half of 2013 including interviews with buy and sell side players, financial infrastructures and governmental institutions.
This study assists to develop a position for future discussions on the removal of references to credit ratings and their dependencies. In addition we consider it useful to gain a broader insight into the use of credit ratings in the Netherlands. In line with the CRA-3 Regulation, the AFM monitors financial institutions on the adequacy of their credit risk assessment processes and the use of contractual references to credit ratings.
In the report the AFM identifies that in contracts between an investor and an asset manager, credit ratings are used to determine the bandwidth for investments. From interviews with multiple asset managers some mitigating controls were mentioned that should prevent heavy cliff effect due to the mandatory sales. For example grace periods or replacement of investments into another fund can avoid those massive sales of downgraded instruments.
Another use of ratings is found in the selection process for eligible counterparties. When a change in credit rating occurs, it could lead to a shift of eligible counterparties, especially in the inter-banking market. The use of a credit rating limit for eligible counterparties is mostly internal policy of the market participants without any obligation from external rules or regulation.
As a general rule we could say that the smaller (in terms of resources or staff) the market participant, the higher a degree on reliance on credit ratings. Larger institutions have more possibilities to make their own model for decision making, but also have stricter internal procedures and policies that require independent, quantitative limits as well. The models used by both banks, CCPs and other financial institutions show that credit ratings still play a role, but not a decisive one.
The report shows that there is still a widespread use of external credit ratings but it does not lead to the conclusion that (financial) institutions rely on credit ratings on a too large scale when making investment decisions.