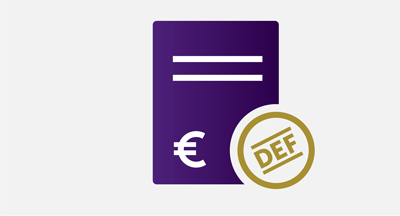 On 13 June 2014, the Netherlands Authority for the Financial Markets (AFM) imposed an administrative fine of €24,000 on Landis Projectontwikkeling B.V. (Landis). Landis offered investments without holding a mandatory AFM licence.
State of affairs of legal proceedings

Fine imposed
Objection
Appeal
Further appeal
Initiated
Decision taken
Initiated
Judgment given
Initiated
Judgment given

13-06-2014
17-07-2014
18-11-2014 (1)
24-12-2014 (2)
1) The AFM has declared the objection against the fine unfounded and upheld the decision, while supplementing its reasons as included in the ruling on the appeal.
2) Landis has withdrawn its objections, therefore the penalty is finalized.
The AFM has established that Landis offered consumers plots of building land in Vriezenveen in the period from 03 December 2010 to 23 March 2011. This involved speculation on a value increase resulting from a possible change to the intended use. Landis promised a good return on the investments, and the management of the land was performed by a party other than the investor. That constitutes offering investments.

According to Section 2:55 of the Financial Supervision Act (Wft), this activity requires a licence. Landis stopped offering investments on 02 November 2012.

It is important that financial service providers hold a license granted by the AFM. A licence offers protection to consumers. Before the AFM grants a licence, it checks, inter alia, whether a financial service provider complies with the requirements of properness, expertise and integrity. Moreover, a service provider that holds a licence must comply with the so-called continuous rules of conduct. These concern, inter alia, proper services to consumers.
Amount of the fine
The violation committed by Landis is subject to a basic amount of €2,000,000. The basic amount can be increased or decreased if the seriousness or duration of the violation or the degree of culpability gives cause to do so. In addition, the AFM also takes account of the extent of the equity and the financial capacity of the violator when determining the amount of the fine.


In the present case, the basic amount was reduced in view of the duration of the violation and the financial capacity of Landis. The AFM set the amount of the fine at €24,000 in view of the matters set out above. Interested parties can submit the AFM's judgment contained in the decision to the courts for review.
Risks inherent in land investments
The AFM has supervised investments since 2006. The AFM recently published a report concerning this subject. The AFM has informed consumers of the risks inherent in land investments. The offers mainly involve agricultural plots in the Netherlands and in Eastern Europe. Consumers are advised to perform a thorough investigation if they are considering an investment in land.
If you have questions or complaints, please contact the AFM's Financial Markets Information Line: 0800-5400 540 (free of charge).