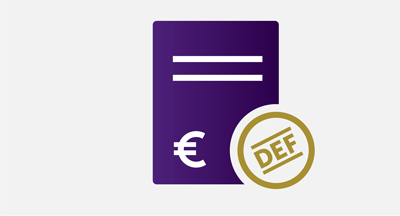 On 20 January 2011, the Netherlands Authority for the Financial Markets (AFM) imposed an administrative fine of €5,000 on SNS Bank N.V. (SNS). The fine became final on 17 July 2014.
State of affairs of legal proceedings

Fine imposed
Objection
Appeal
Further appeal
Initiated
Decision taken
Initiated
Judgment given
Initiated
Judgment given

20 January 2011
28 February 2011
1 September 2011 (1)
14 October 2011
03 January 2013 (2)
15 February 2013 (SNS)
18 February 2013 (AFM)
17 July 2014 (3)
(1) The AFM has declared the objection unfounded while supplementing its reasons.
(2) The Rotterdam District Court reduced the fine by 10% on the basis of the fact that the reasonable term between the moment of sending the intention to impose a fine and the decision of the District Court had been exceeded. The District Court declared the appeal otherwise unfounded.
(3) The Trade and Industry Appeals Tribunal (CBb) declared the appeal unfounded.

The fine was imposed in view of the manner in which SNS, in the period from 21 January 2008 up to and including 31 May 2009, offered certain clients the opportunity to invest in foreign unit trusts not subject to (adequate) supervision. This concerns, inter alia, trusts that invested in Bernhard Madoff's unit trusts.
These services were not offered to all SNS clients as a rule, in view of the nature and risks of these trusts. In order to be able invest in these trusts, clients had to issue an order to a desk that had been set up separately. Only certain clients had access to this desk, which has since been closed down.
In order to enable its clients to invest in the trusts, SNS declared on the trust registration forms that the clients were wealthy, but without actually having established this. SNS also bundled orders of investors below €50,000 in order to realise the minimum investment amount, then passed these on as a single order to unit trusts that were not under (adequate) supervision and were actually only open to professionals. Accepting orders of less than €50,000 in this manner means that SNS caused its clients to have confidence in the belief that the funds actually were under supervision.
This difference is important, because investors are better protected when unit trusts are under supervision. This means that SNS acted in a manner that is contrary to its obligation to look after the interests of its clients in an 'honest, fair and professional manner' and to refrain from conduct that is harmful to the integrity of the market. This constitutes a violation of Section 4:90, paragraph one, of the Financial Supervision Act.
If you have questions or complaints, please contact the AFM's Financial Markets Information Line: 0800 - 5400 540 (free of charge).