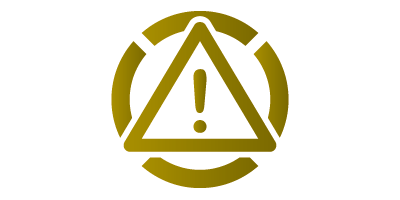 Bonds are often seen by investors as being less high-risk investments than shares. However, some investments in bonds entail more risk than would appear to be the case at first sight. Investors are increasingly being approached with regard to all manner of investments in high-risk bonds. The Netherlands Authority for the Financial Markets (AFM) is therefore warning (private) investors that are considering investing money in such high-risk bonds.
In 2012, the AFM already warned investors about the risks associated with 'property bonds'. Other examples of high-risk bonds are bonds whose proceeds are used to invest in solar panels, forest plots, agricultural land, shares or small and medium-sized enterprises (SME). The proceeds of these investments are used to repay the bonds. Issuers of such high-risk bonds typically have little or no equity. This means that investors run a greater risk of losing their money in the event of bankruptcy.
The AFM is currently investigating this category of high-risk bonds. In particular, the AFM is investigating the suitability of these bonds for retail investors, the transparency and risks associated with these bonds and the use of exceptions and exemptions to evade supervision. The AFM will implement measures on the basis of the findings.
How can you recognise high-risk investments in bonds?
Are you considering making an investment in bonds or are you already investing in bonds? If so, the AFM recommends paying specific attention to the following matters:
A complex (legal) structure: this often makes it difficult for investors to determine what security and rights they actually have.


High costs and fees: Many high-risk bonds are characterised by high initial costs that in many cases benefit the originator. In addition, the originator typically receives a continuous fee that is often fixed and that is not related to the results of the investment. These continuous costs are relatively high in several cases. By structuring the costs in this manner, the originator limits its own risk.


Risk profile: issuers of high-risk bonds often have little to no equity. This increases the risks for investors in the event of bankruptcy.


False security: providers of bonds often offer high guaranteed returns. However, it is uncertain, whether they will be able to continue to pay the guaranteed amounts. The underlying investments such as the property, the SME or solar energy is also often incorrectly presented as security.
An approved prospectus is not a quality mark
For some of these bonds, a prospectus has been drawn up that has been approved by the AFM. If you read this in an advertisement, the impression may arise that an approved prospectus offers complete security. However, an approved prospectus says nothing about the reliability of a provider. Nor is it a guarantee that the promised returns will actually be realised.
According to Dutch law, the AFM is only allowed to check the prospectus for completeness, consistency and understandability.