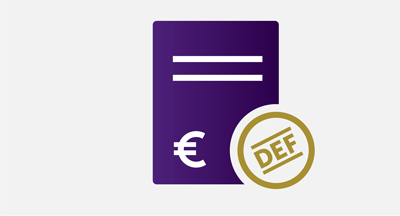 On 16 September 2011, the Netherlands Authority for the Financial Markets (AFM) imposed an administrative fine of €6,000 on Quarz Vermogens-strategieën B.V. (Quarz) for failing to obtain sufficient information when issuing advice with respect to mortgage credit.
In its decision of 24 February 2012 in response to Quarz's notice of objection, the AFM maintained its imposition of the fine. Quarz filed an appeal at court against this decision. The Rotterdam District Court rendered a decision on 23 May 2013, whereby the fine was mitigated to €3,800.
The District Court mitigated the fine in connection with the minor seriousness of the violation and because the reasonable term, as referred to in Article 6 of the European Convention for the Protection of Human Rights and Fundamental Freedoms, had been exceeded.
Suitable advice
The Financial Supervision Act (Wft) obliges financial undertakings to provide consumers with suitable advice. They are therefore required to obtain information on the consumer and take this information into account when providing advice. In this manner they act in the interest of the client.
The AFM investigated a total of 9 client files from the period of May to October 2009. On 1 August 2009 the Penalty Scheme in Financial Legislation (Amendment) Act (new fine act) entered into force. The transitional provision to this act provides that violations that commenced before the effective date of the new fine act are subject to the law that applied before said effective date. The amount of the fine for Quarz's violation was set at €6,000 on the basis of the old law.
In 2 of the 9 files, Quarz issued advice to clients before 1 August 2009. In implementation of the old fine act, the AFM bases the fine on only these 2 files.
Insufficient information
The AFM has observed that Quarz did not obtain information, or obtained insufficient information, concerning the financial position, objectives, knowledge and experience and/or willingness to accept risk of its clients. Quarz was consequently unable to base its advice on this information. This means, in the opinion of the AFM, that Quarz acted in violation of Article 4:23, first paragraph, parts a and b, of the Financial Supervision Act (Wft).
Interested parties may submit the AFM's decision to the Administrative High Court for Trade and Industry for review.
If you have any questions or comments you can contact the Financial Markets Information Line on: 0800-5400 540 (no charge).