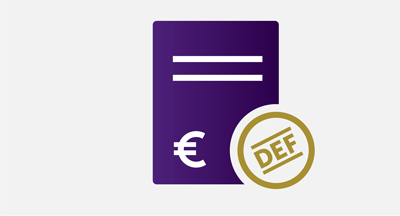 On 21 December 2011, the Netherlands Authority for the Financial Markets (AFM) imposed two administrative fines totalling €96,000 on Mr Homburg for market manipulation. In the opinion of the AFM, Mr Homburg spread information in the television programme RTL Business Class which sent an incorrect and misleading signal as regards the price of shares in Homburg Invest Inc. (Homburg Invest). In doing so, Mr Homburg violated the ban on market manipulation contained in Article 5:58, first paragraph, at d, of the Financial Supervision Act.
States of the legal proceedings

Fine imposed
Objection
Appeal
Further appeal
Submitted
Decision rendered
Submitted
Decision rendered
Submitted
Decision rendered

21-12-2011
29-12-2011
12-06-2012
20-07-2012
23-05-2013
04-07-2013
11-09-2014
On 6 June 2009, Mr Homburg was interviewed by Harry Mens in the RTL Business Class programme, which was broadcast a day later. Mr Homburg was at that time director and major shareholder of listed company Homburg Invest. During the interview, Mr Homburg suggested that, prior to Homburg Invest's annual meeting, a press release with positive news would be published on 12 June 2009, while he should reasonably have assumed that the information contained in the press release would be received negatively by investors, inter alia, because it contained an announcement that the 2009 dividend would not be paid out.
The price of shares in Homburg Invest increased, ultimately by 38%, in the days following the interview, which price dropped again after the press release was published to a level that was lower than before the broadcast. No other relevant Homburg Invest news was published during this period.
Mr Homburg stepped down as director of Homburg Invest effective as of 22 March 2011.
Interested parties can submit the AFM's judgment contained in the decision to the competent court for review. If you have any questions or comments you can contact the Financial Markets Information Line on: 0800-5400 540 (free of charge).