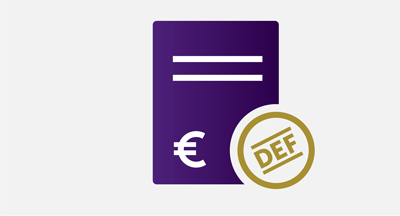 On 16 January 2012, the Netherlands Authority for the Financial Markets (AFM) imposed an order for incremental penalty payments on APEC, for failing to comply with requests for information from the AFM. The AFM requested information from APEC because it suspects that APEC has provided or continues to provide financial services without a licence from the AFM for this purpose.
State of affairs of legal proceedings

Order imposed
Objection
Appeal
Further appeal
Initiated
Decision taken
Initiated
Judgment given
Initiated
Judgment given

16-01-2012
26-02-2012
31-02-2012
28-11-2013
21-09-2015
APEC argues that it offers consumers the possibility to invest in possible legal settlements.
It is prohibited to offer rights of participation in a collective investment scheme without an AFM licence granted for this purpose. This means that Article 2:65 of the Financial Supervision Act (Wft) is violated. It is also prohibited to offer investments without a licence granted by the AFM for this purpose. This constitutes a violation of Article 2:55 Wft. The AFM requires the information that it requested in order to determine whether this Act has indeed been violated.
APEC did not supply all the requested information by the deadline and is therefore required to make incremental penalty payments. The requested information still needs to be provided to the AFM.
The AFM calls on the public to share information on APEC with the AFM. If you wish to do so, you can contact the Financial Markets Information Line on: 0800-5400 540 (free of charge).