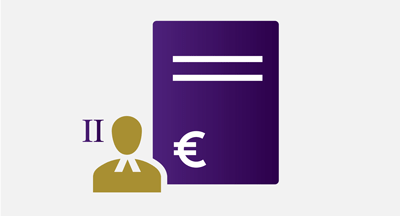 On 21 October 2014, the Netherlands Authority for the Financial Markets (AFM) imposed an administrative fine of €100,000 on Prinsegracht Monumenten B.V. (Prinsegracht). Prinsegracht managed the unit trust Capex CV (Capex) and did not hold an AFM licence.
State of affairs of legal proceedings

Fine imposed
Objection
Appeal
Further appeal
Initiated
Decision taken
Initiated
Judgment given
Initiated
Judgment given

21-10-2014
2-12-2014
29-06-2015 (1)
27-07-2015
05-03-2016 (2)
20-04-2016
(1) The AFM declared the objection was unfounded.
(2) The Rotterdam District Court declared the appeal unfounded.
Prinsegracht should have held an AFM licence as referred to in Section 2:65, first subsection, of the Financial Supervision Act (Wft), because Capex offered rights of participation in Capex in the period of 01 September 2011 to 24 January 2012. Investors were afforded the opportunity to purchase the rights of participation for an amount of €10,000 each.
Capex was to use the contributed money to purchase building land in Argentina. It was to be sold again after three years. The proceeds were intended for the investors. Capex promised an expected return of 9.9% a year. Capex' offer was accepted by 19 Dutch consumers, who contributed a total of approximately €400,000.
After Capex ceased offering new rights of participation, it continued to exist until 18 January 2013. Its manager Prinsegracht was required to hold an AFM licence during this period as well. Prinsegracht has not been active as Capex manager since 18 January 2013.
It is important that unit trust managers hold an AFM licence. A licence offers protection to consumers. Before the AFM grants a licence, it first checks, inter alia, whether the manager satisfies the requirements of properness, suitability and integrity. Moreover, a manager that holds a licence must comply with the so-called continuous rules of conduct. These concern, inter alia, due care in the provision of services to consumers.
Amount of the fine
The violation committed by Prinsegracht is subject to a basic fine of €2,000,000. The basic fine can be increased or decreased if the seriousness or duration of the violation or the degree of culpability give cause to do so. In addition, the AFM also takes account of the extent of the equity and the financial capacity of the violator when determining the amount of the fine. In the present case, the basic amount was reduced in view of the size of Prinsegracht. On this basis, the AFM set the amount of the fine at €100,000. Interested parties can submit the AFM's judgment contained in the decision to the courts for review.
If you have questions or complaints, please contact the AFM's Financial Markets Information Line: 0800-5400 540 (free of charge).